EUreka3D takes part at the EuropeanaTech Conference 2023 to present a video about the project
EuropeanaTech 2023 – Explore, Engage, Experience: cultural heritage in the data space and beyond will be taking place in The Hague, the Netherlands, from 10 – 12 October 2023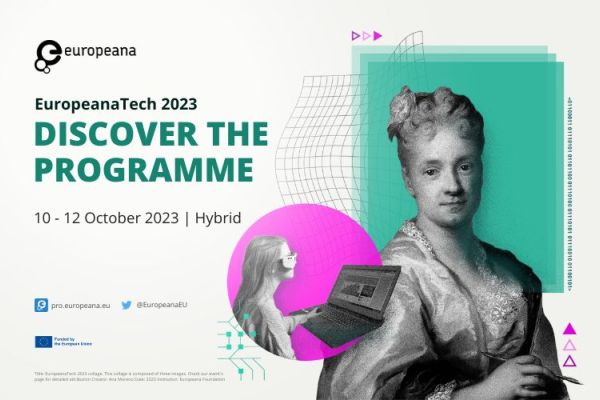 The conference is for all tech-minded professionals, developers, researchers and students working in and around digital cultural heritage across the globe. It will be an opportunity to meet with, learn from and work with your peers, as well as to become part of a community dedicated to Tech in culture, and explore the challenges and opportunities that topics like AI and 3D bring to the sector.
The project EUreka3D will be showcased at the conference through a presentation video about 3D digitisation in cultural heritage, which starts from the needs of content providers and arrives to end-users, preserving cultural heritage through high-quality 3D digitisation, standardisation, long-term preservation, access, storage and sharing.
This opportunity will be crucial to disseminate EUreka3D work, progress and service to the community of professionals, technical providers and other stakeholders operating in the cultural and creative sector.
---